Life at the speed of sound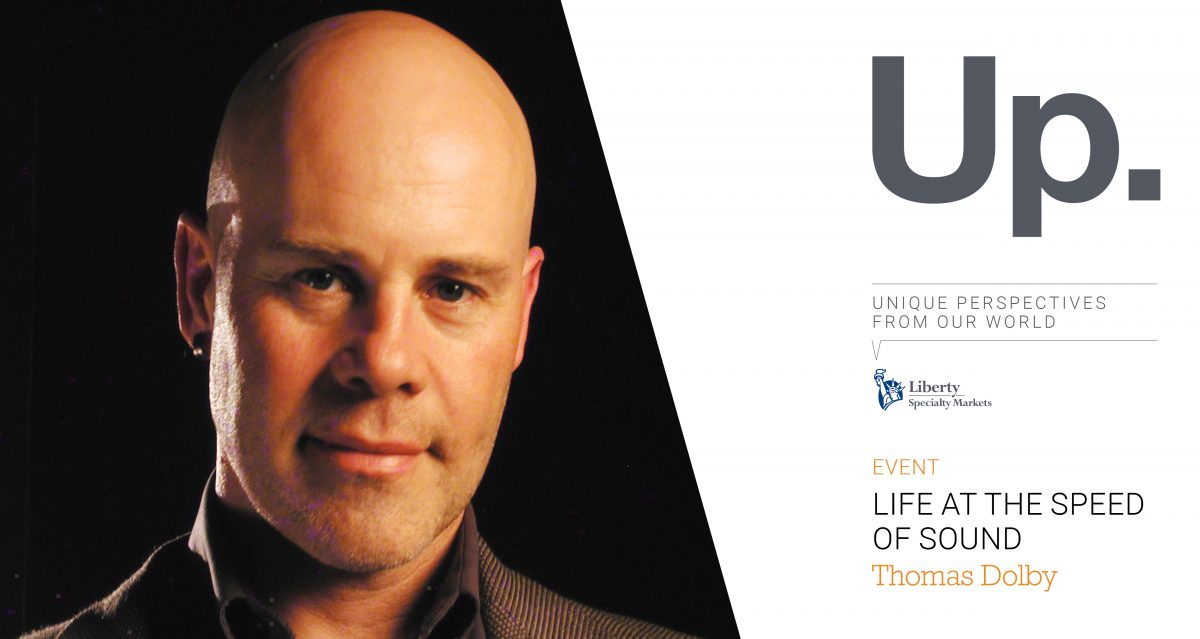 Thomas Dolby is a musician, performer and dotcom entrepreneur. In his fascinating presentation, he talked about his relationship with technology in the context of the rise and fall of his 1980s music career followed by the rise of his technology business. He also explained to the audience at Liberty Specialty Markets how his company's invention of Beatnik, the software used in Nokia phones to produce polyphonic ringtones, changed his life.
Dolby, who had a number of chart hits through the 80s, now works with classical musicians at John Hopkins University in Baltimore to help shape their careers in this era in which the music industry is dominated by technology.
He argued that when the technology he had access to was more primitive, he was at his most creative. As technology has grown more powerful, its outputs have become more predictable and derivative. Dolby's mission, therefore, is to work with technologies that enhance creativity rather than replace it.