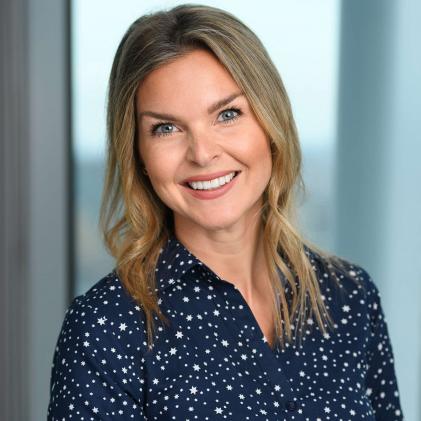 Laura Burns
Head of Client Management
London
Biography
Laura Burns was appointed Head of Business Development - Insurance, Liberty Specialty Markets (LSM) in January 2019. She is responsible for broker relationships and business development strategy across the commercial and specialty pillars. She has management responsibility for a team of broker account managers and business development assistants.
Before her appointment to her current position, Laura was Head of Business Development for the commercial pillar and prior to that spent six years as a broker account manager with responsibility for both major global and independent brokers.
Laura joined Liberty in 2010 from Mitsui Sumitomo Insurance Group where she was a broker account manager looking after brokers across the UK.
She started her career in 2006 at Jardine Lloyd Thompson Group as a graduate trainee in the UK Mid Market sector.
Laura champions diversity and inclusion at LSM and the London market. She was Chair of the Family and Caring Matters 2019/20 and alumni of the Women's "Advance" leadership programme at Lloyd's 2019. She is actively involved in LSM's "Springboard" programme for women and also the Liberty Business Academy global leadership programme which she graduated from in 2019.
Laura has a BA Hons and Cert CII.