Corporate Social Responsibility (CSR) at Liberty Specialty Markets
One of Liberty Specialty Markets' core principles is to 'help our communities to prosper', and we commit time, funds and energy to ensure that people in our communities have the chance to try to enjoy a better quality of life.
We are committed to:
devoting time to support others
allocating funds to help our communities
putting our energy behind community projects
encouraging our staff to participate in social responsibility initiatives
Support for WaterAid
In June 2015, we entered into a strategic partnership with WaterAid, an international organisation whose mission it is to transform the lives of the poorest and most marginalised people by improving access to safe water, sanitation and hygiene.
The partnership has seen a significant sum donated over the last three years to WaterAid, with specific support for a project in Madagascar to reach remote rural communities with water, toilets and hygiene education. Our employee also get involved in a range of fundraising events including 'Wine to Water' and quiz nights, bake sales and physical team challenges.
For press release click here

Liberty Specialty Markets Art Award
In 2018, we launched our inaugural Liberty Specialty Markets Art Award programme, adding an exciting dimension to our current CSR programme. The project supports emerging artists in their transition between art school and the commercial art world.
In partnership with The Slade School of Fine Art and The Art Academy, we are supporting 7 artists in this inaugural year. Graduates are paid to display their work in our London office at 20 Fenchurch Street for one year, and works are available to purchase via an online auction.
Crucially, the project will also incorporate a development programme for the artists, including training sessions, mentoring and workshops. This is in line with our approach to equip the artists with commercial skills with which to build a sustainable career.
Please view the 2018 – 2019 cycle of works here and email lsmartaward@libertyglobalgroup.com to bid for any of the pieces. Bidding closes 4pm Friday 3rd May 2019.
Charitable donations
In the wider community, we contribute to a number of charities, both through direct donations and by supporting staff who are involved in fundraising.
Reading and Number Partners
As well as encouraging our employee to raise money, we also encourage them to give their time and skills to worthwhile causes. In London, we are a member of the Lloyd's Community Programme (LCP) which aims to build a stronger local community by supporting projects in London's East End.
Through the LCP, a number of employees from our London office have become reading and number partners with children from a local school in Tower Hamlets, giving up one lunchtime per week/fortnight to visit the school and work with a child to help them develop their reading and number skills.
Serve with Liberty
'Serve with Liberty' is our annual Liberty Mutual initiative, encouraging staff to take part in volunteering projects and get involved in practical tasks such as tidying community gardens, painting internal areas of charity/community centres or collecting and sorting food for food banks and soup kitchens.


We are incredibly proud of our involvement in these schemes, and will continue to encourage our people to participate and contribute.  We believe that supporting these projects is the right thing to do.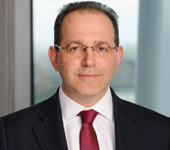 Mark Fidler
Head of CSR and Premises
T: + 44 (0)20 3758 1111
M: + 44 (0)7825 829 316
E: mark.fidler@libertyglobalgroup.com