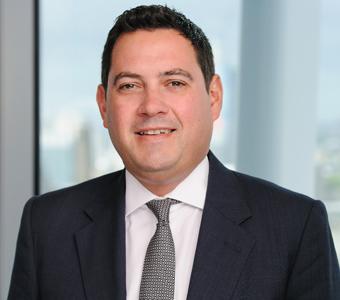 Matthew Moore
Global Risk Solutions - President of Underwriting
London
Biography
Matthew Moore was appointed as President of Underwriting for Liberty Mutual Insurance Global Risk Solutions in April 2022.
Before his appointment to his current position, Matthew was President and Managing Director, Liberty Specialty Markets (LSM) and was responsible for the leadership, long-term strategy, continued profitability and future success of the operation.
During his 12 years with Liberty Syndicates, Matthew developed expertise in political and financial risks and contingency leading political violence, terrorism, confiscation and government non-payment policies.
Matthew joined Liberty in 2001 from Miller Insurance Group, where he was an Associate Director broking political, trade credit and financial risks.
Matthew is an Executive Director of Liberty Specialty Markets, Vice President of the London Insurance Institute and a member of the Lloyd's Market Association Board. Effective May 2020, he became Chair of the London Market Group.
Matthew is a graduate of Oxford University.