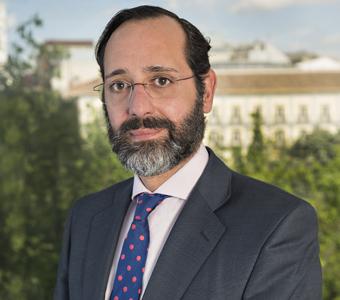 Jorge Chao
European Underwriting Manager - Financial Institutions
Madrid
Jorge Chao was appointed Head of the Financial Institutions Dept. for LSM Europe in September 2009, assuming ultimate responsibility for this line of business across all European branches. In addition, Jorge was promoted to his current position of Vice President – Financial Institutions in April 2013.
Jorge joined Liberty in 2007 as Financial Institutions Manager the newly opened Madrid branch, to develop the Spanish FI book of business, both retail and wholesale.
Previously he held the position of Spain Financial Institutions Manager at Chubb, since October 2000. His main responsibilities at the time included the general developing of the FI book of business, ensuring proper relationships and expanding the broking network, effectively managing team members, and consistently adapting the company underwriting guidelines to local standards.
Prior that Jorge worked since 1992 as an account executive broker for Gil y Carvajal (now Aon) leading the liability team supporting the Northern Spain offices for major industrial clients/public institutions.
Jorge has a Master's Degree in Corporate Law – Universidad de Deusto – 1992 and a Law and Economics Degree - 1991