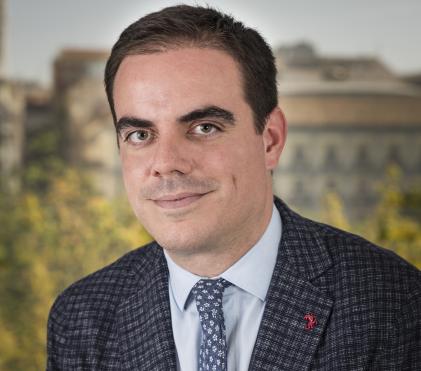 Gonzalo Palomero
Underwriting Manager - Marine
Madrid
Gonzalo Palomero is Underwriting Manager – Marine for Spain. Appointed in March 2020, he leads the development of a profitable local Marine portfolio, including Cargo, Project Cargo, Marine Liability, Hull, Terrorism and Fine Art & Specie.
Gonzalo Palomero joined Liberty Specialty Markets (LSM) in 2013 as an Energy and Construction Underwriter, contributing to the growth of the portfolio from almost a new line of business in Spain. He also took advantage of his expertise in Project Cargo to complete the LSM offering to our construction customers, and annual cargo programs for our Energy / OGPC customers.
Gonzalo joined LSM from AIG, where he started his career in the insurance industry. He spent nine years working as a marine underwriter, where he also had the opportunity to develop technological tools for online insurance distribution through banks and industrial associations.
Gonzalo is a telecommunication engineer. During his time at University he developed an analytical mindset, which proves to be extremely useful during his career in the insurance industry.