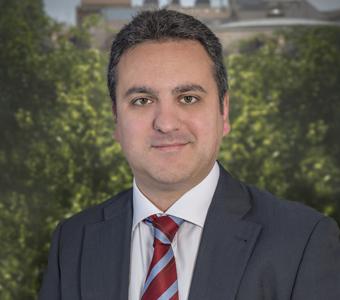 Francisco Galan (Curro)
Underwriting Manager - Casualty
Madrid
Biography
Biography
Francisco Galán was appointed Assistant Vice President, Casualty Manager, for Liberty Specialty Markets. He is in charge of a team of 5 underwriters who are located in Madrid and Barcelona, managing the Iberian (Spain and Portugal) Casualty portfolio.
Francisco Galán joined Liberty in 2008 as a Casualty underwriter, being responsible for the kick-off of the General Liability line of business.
He joined Liberty from Mapfre Empresas, where he worked as a Liability underwriter at its headquarters. He managed business of various liability lines, such as General Liability, PI, D&O and EIL. He also dealt with referrals in order to provide underwriting services to the regional branches.
20 years in insurance (out of which 13 years at Liberty), he has proven a deep knowledge of the Spanish Casualty market, showing a successful performance.
In addition to his underwriting positions, Francisco Galán has also participated as a lecturer in Liability/Insurance workshops and seminars.
Francisco Galán is a Law degree graduate and he has postgraduate studies in Law and Insurance.