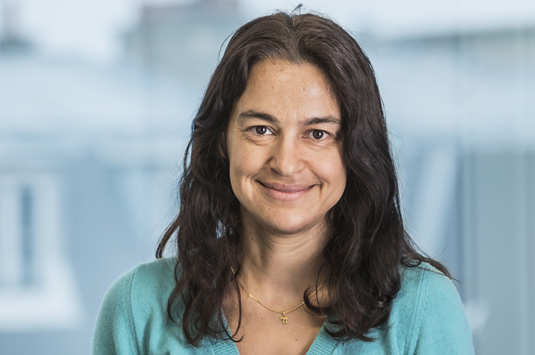 Yael Mimran, Underwriting Manager, Liberty Specialty Markets
It's no secret that the music industry has changed. Digitalisation and the rise of music streaming has created a massive shift in revenue sources. Physical music sales have plummeted and many in the business have been forced to adapt to survive. In 2000 music sales accounted for 60% of the music industry revenue. By 2013 this had dropped to just 36%.
This has been a catalyst for the return of the live event. As performers realise this is where money can be made, the live music event industry has seen significant growth.
Events are a risky business; and as they get bigger, they get riskier. In 2015, the top ten grossing tours, including Taylor Swift, One Direction, AC/DC and Ed Sheeran, generated over $1.5bn in revenue. In 2015 the top 100 worldwide tours grossed $4.71bn, up 11% on 2014. Major stars such as Katy Perry grossed $51mn with 43 shows in 39 cities – impressive until compared to Taylor Swift, who grossed $250mn in 2015, putting on 83 shows in 53 cities.
This is an industry which is growing, and growing quickly. It is not just individual artists' tours, music festivals are also growing in the US and Western Europe, becoming more popular as millennials seek new and exciting performance experiences. There is also growth internationally; especially in emerging markets as the increasingly affluent middle class have more disposable income available.
Take South America for example. Previously the amounts at risk for concerts in South America were relatively low, but now much bigger bands are playing there such as the Rolling Stones, Guns and Roses and Aerosmith. There are new larger venues and improved infrastructure in Brazil, following the football World Cup, in places such as Sau Paulo, Rio de Janeiro and Porto Allegre.
As events get bigger, and supply increases, events have to become more creative to differentiate themselves from their competition. This typically means greater costs, which usually have to be paid for in advance.
Traditionally local promoters tender for an artist's business and are then responsible for organising the event from venue, to ticketing. Promoters pay for most of this up front, running the risk of losing all their money if the event has to be cancelled. This could happen for a multitude of reasons from the artist not turning up, the venue being damaged, severe transport disruption, adverse weather conditions (or even a natural catastrophe), power failure, terrorism, national mourning to civil commotion.
Contingency cover is becoming an increasingly popular option. The contingency insurance market is facing an increasing demand – as insurers fill the gap to cover risks promoters can no longer stomach. Cover can be provided for everything from event cancellation and non-appearance of artists, to death and disgrace.
Local promoters used to be able to self-insure but now the risks are too big as the costs increase. Local carriers are seemingly preferred as they offer tailored regional terms and conditions. But 2014 and 2015 were bad year for losses due to non-appearance, weather disruptions and terrorism events. This has caused some local carriers to take on fewer risks, as larger incomes are needed to balance the books, forcing smaller local carriers out of the market. Contingency insurers with larger books, such as Liberty, are also able to offer additional support with unique insights into the potential risks, and with active risk management assessments and solutions.
Additionally, artists themselves are seeking non-appearance cover in case they are unable to fulfil their commitments. Most artists want to cover their guarantees, and many have their own operating companies to help facilitate the insurance, payments and royalties. Typical exclusions for artists include: pre-existing medical conditions,poor voice quality, drug and/or alcohol abuse, suicide, and death of an aged family member. Additional cross selling opportunities also arise for personal accident or liability insurance.
In light of the recent Paris attacks, terrorism cover is increasingly in demand, particularly in France.
Clients want events to happen, and they need to trust that their insurers can support them if the unexpected occurs. The insurance sector has helped the music industry find its footing in the digital world. Whilst actual music sales are decreasing, the underlying music industry is clearly growing. The insurance industry is in a unique position to support the live event industry and help musicians and promoters grow their brands and businesses.
This article appeared in Insurance Day on 19 October 2016.