Before the COVID-19 pandemic, over 4,500 people were sleeping rough on the streets of England on any one night. Homelessness is extremely harmful and dangerous - the average age of death for people rough sleeping is 45 for a man, and just 43 for a woman. Health conditions can be exacerbated by living on the streets, and consequently people who are homeless are among the most vulnerable to Covid-19.
Losing one's home is a traumatic and devastating experience. For migrants experiencing homelessness in the UK, even further challenges lie ahead in their recovery; recent policy changes announced by the Home Office, coupled with the impacts of Brexit and the Coronavirus Pandemic, has created an environment that is complex and difficult to navigate. Liberty Specialty Markets is now supporting St Mungo's Street Legal service.
Street Legal was developed for people who find themselves rough sleeping due to immigration issues, supporting them at one of the most difficult times in their lives. This innovative service has been refined over the years to respond quickly to policy changes and the ever-shifting landscape of migrant homelessness. It is there to ensure that the most vulnerable people in our communities do not become trapped in a cycle of poverty, homelessness and exploitation.
Liberty Specialty Markets is pleased to be continuing supporting St Mungo's emergency services and working towards their mission to end rough sleeping by 2026. Together we will end homelessness and rebuild lives.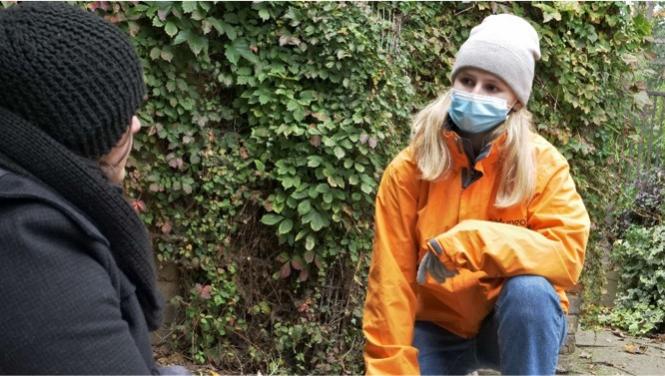 During the Covid-19 pandemic, St Mungo's was part of the national effort to help thousands of people off the streets through the Government's 'Everyone In' scheme – which ensured that people sleeping rough were brought into emergency accommodation to safely self-isolate.
Alongside local authority partners, and with the support of their business community including Liberty, St Mungo's worked tirelessly to support as many people as possible into emergency accommodation, and then into a more permanent home. Since March 2020 St Mungo's has:
Managed 30 emergency hotels across London and the South of England;

Helped over 4,000 people who were rough sleeping or in shelters to isolate safely in emergency accommodation;

Provided over 250,000 meals to our vulnerable clients shielding during lockdown;

Supported more than 1,800 people to make positive moves into longer-term housing.
"During an unprecedented year, Liberty's continued support for St Mungo's has been so appreciated. Liberty Specialty Markets support of No Second Night Out has been vital during the Coronavirus pandemic, helping St Mungo's to support over 4,000 people who were rough sleeping to self-isolate safely in emergency accommodation." – Amy Mackenzie, St Mungo's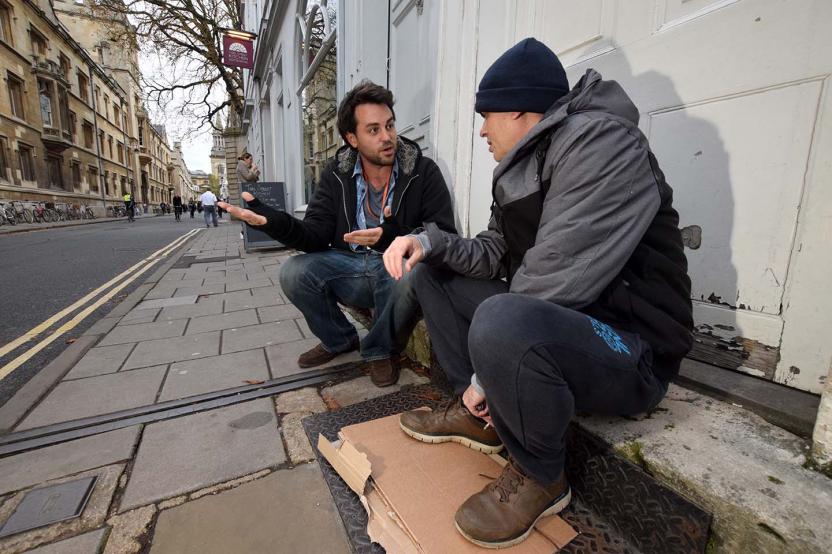 Thanks to nearly 3,000 campaigners, the Government announced an extra £105 million to keep the hotels open and support the people living there into homes of their own.
Comedy Night
Our 4th annual fundraising comedy night raised £5,355.
120 employees came together to support St Mungo's vital work. As always, the evening was a brilliant success and featured professional MC (Robyn Perkins) and star appearances by comedians Darren Harriott and Tom Lucy.
Liberty's comedy night is a fantastic event that we always look forward to, Liberty's wonderful staff are such generous supporters and always keen to increase awareness of homelessness

Phil Hunter, St Mungo's
Breakfast event for World Homelessness Day
We hosted a breakfast event to raise awareness about World Homelessness Day. Our employees learnt about why so many people are sleeping rough as well as real-life stories. We also found out more about the project which we are funding - the No Second Night Out Hub, which provides an essential and rapid response for people who are sleeping rough for the first time.
To find out more information about World Homelessness Day, please watch this short video from St Mungo's.
Visit the St Mungo's website to find out more information.