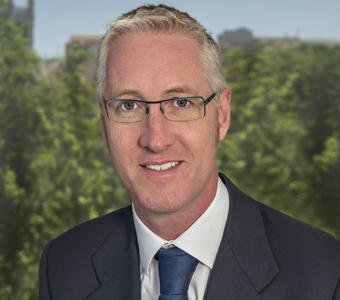 Gordon Smith
Underwriting Manager - Environment Impairment Liability (EIL)
Madrid
Gordon Smith joined Liberty Specialty Markets (LSM) Spain as an EIL underwriter in January 2011 to lead and manage the EIL line of business. In his current role he is responsible for Spain and Portugal and also provides technical and underwriting expertise and support for the continental European and Latin American EIL teams.
Gordon has worked as a specialist environmental consultant in Spain since 2001, undertaking and managing projects as diverse as due diligence for commercial property and M&A transactions, environmental risk assessments, industrial compliance auditing, waste strategy, contaminated land remediation and asbestos management.
Prior to that he worked for Enviros as a multidisciplinary environmental consultant undertaking projects throughout the United Kingdom whilst based in their offices in Edinburgh, Scotland. During that time, he specialised in contaminated land investigation and remediation, risk assessment and due diligence assessments.
Following graduation from the University of Edinburgh, Gordon worked as an independent contractor on contaminated land investigations and in wildlife and habitat assessment projects.