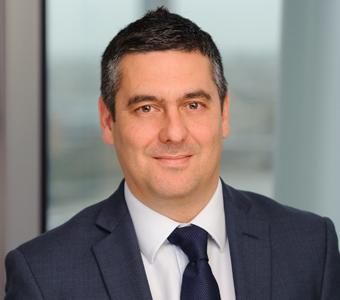 Graham Brady
Chief Risk Officer
London
Biography
Graham Brady was appointed Chief Risk Officer, Liberty Specialty Markets (LSM) in October 2018. He is responsible for risk management and compliance across LSM.
The role of risk management and compliance at LSM is to help people make effective risk-based disciplined decisions and do the right thing.
Graham's role involves overseeing LSM's risk management framework and internal control framework, which enable LSM to manage the risks it faces (both currently and with a view of future emerging risks), including a robust control environment.
The Compliance function assists the business in adhering to the laws and regulations applicable to firm (or individual) how and where it operates.
Graham is also the Executive Sponsor of LSM's Health & Wellbeing Matters employee network.
Before his appointment to his current position, Graham was Head of Compliance for Liberty Specialty Markets.
Graham joined LSM from XL Catlin (in September 2015). He previously worked at XL Catlin in their Compliance teams for 15 years and prior to that worked at the Corporation of Lloyd's.
Graham is ACII qualified.