Insurance coverage could protect you and your business from the financial loss associated with risk as a horse owner or operator. There are many different types of insurance coverages to consider when looking to protect your assets – that's why we're here to help you choose from our flexible options to customize the protection against risk as a horse owner or operator.
Appetite
We concentrate on providing insurance solutions for the following Equine Farm operations on a package policy:
Preferred Equine Farm Operations
Boarding, Breeding, Racing or Training Operations

Riding Instruction

Trainers

Farriers

Equine Day Camps

Hobby Farm with Horses
Equine Farm Operations - Undesirable
Public Trail Rides

Agritainment

Event Centers

Rescue Operations

Non-Certified Therapeutic Operations

Commercial Horse Transit Operations
Cover
We can add the following to our Equine Farm Liability product to make a package policy:
Equine Farm Property
Dwellings (Owner, Secondary, Employee)

Equipment (Scheduled or Blanket)

Barns, Outbuildings and Other Farm Structures

Optional Property

Scheduled Personal Property (Jewelry, Fine Arts, Firearms, etc.)

Disruption of Farming Operations

Identity Fraud Expense Coverage

Equipment Breakdown Protection

Inflation Guard (Barns)

Orchard and Vineyard Property Coverage

Pollutant Clean Up and Removal

Enhancements (Dwelling and Operations)
Equine Farm Umbrella
Protection can start at USD 1 million and is available in USD 1 million increments up to USD 10 million. We also can offer limits over USD 10 million – contact us for additional options.
Automobile
We can provide coverage for farm trucks, horse trailers and personal automobiles with a single policy. Coverages are available based on state laws: Liability, Comprehensive, Collision, Uninsured Motorist, Underinsured Motorist, Medical Payments, Personal Injury Protection, Hired, Non-Owned, Towing and Rental.
Territories:
Our Equine Farm products are available in all states except Alaska, Florida, Hawaii and Montana (pending).
Thought Leadership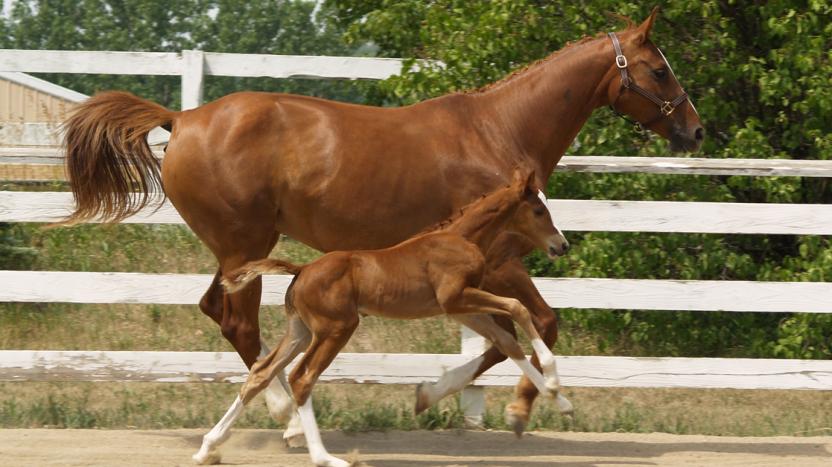 Insight
The Keeneland Yearlings Sale is a marquee event for the equine industry, but also a finger on the pulse of the global economy. Julian Bowen-Rees, Liberty Specialty Markets' global head of equine and livestock, provides the inside track on the world's leading auction of young horses.