Liberty forges partnership with WaterAid to bring clean water to thousands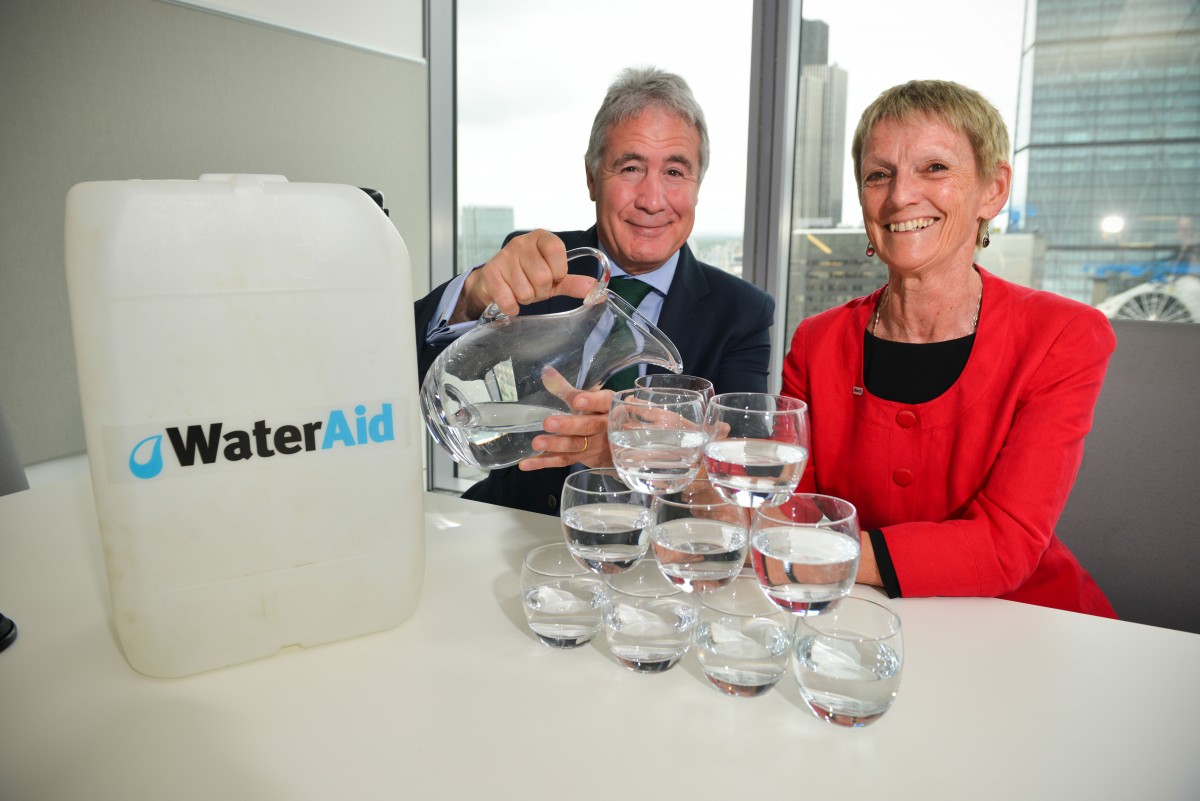 01 June 2015, LONDON – Liberty Specialty Markets (LSM) has joined forces with WaterAid – the leading international charity specialising in providing access to clean water and sanitation.
The partnership, launched today, will see LSM donate a significant sum over three years to the charity to help fund its work in some of the world's poorest countries.
The move comes as part of LSM's corporate social responsibility programme, which includes a commitment to help communities to prosper.
LSM's donations will be focused on an initiative in a single country.  The country will be chosen by staff who will also aim to raise additional money through a range of fundraising activities.
Barbara Frost, WaterAid's Chief Executive Officer said: "It is always a great pleasure to welcome new supporters to WaterAid and we are delighted that Liberty Specialty Markets has chosen to help us achieve our vision of a world where everyone, everywhere has access to safe, clean water and sanitation.
"1,400 children die every day from diseases caused by dirty water and poor sanitation and, together with our partners, WaterAid works in 26 of the world's poorest countries to help change this unacceptable situation. Liberty's generous support will help us to transform lives in the communities in which we work."
Nick Metcalf, President of LSM, said: "The simple fact that roughly 1-in-10 of the world's population do not have access to safe water is a sobering thought and one we'd like to do something about.
"As a major international specialty and commercial insurer, we write business in a number of developing countries with chronic sanitation and health issues. Our staff have seen some of these problems first-hand as they've travelled the world. Playing our part in helping to develop their industries and infrastructure has been beneficial to a point; our trade credit and global financial risks products provide the protection these major projects need to get under way; our agricultural products support the growth of vital food crops. But now we'd like to confront these health-related challenges in a more direct manner. It struck us that the most effective move would be to partner with WaterAid to use our money and our resources in a highly targeted way, which we hope will make a tangible difference to thousands of people each year.
"We've been hugely impressed with WaterAid's energy and commitment to tackling these fundamental challenges and are genuinely excited to be joining them in this mission."
WaterAid believes that providing access to clean water and overcoming sanitation issues are the first essential steps to overcoming poverty and creating resilient communities. At Liberty Specialty Markets we are committed to helping people to prosper, and we believe that this ambition is a perfect match for WaterAid's life saving work."
---
About Liberty Specialty Markets
Liberty Specialty Markets offers specialty and commercial insurance and reinsurance products across key UK, European, Middle East, US and other international locations. We provide brokers and insureds with a broad product range through both the Company and Lloyd's markets and have approximately 900 employees in 25 offices.
You can learn more by visiting libertyspecialtymarkets.com
About WaterAid
WaterAid's vision is of a world where everyone, everywhere has access to safe water and sanitation.  The international organisation works in 37 countries across the world to transform lives by improving access to safe water, hygiene and sanitation in some of the world's poorest communities. Since 1981, WaterAid has reached 21 million people with safe water and, since 2004, 18 million people with sanitation.  For more information, visit www.wateraid.org, follow @WaterAidUK or @WaterAid or @WaterAidPress on Twitter, or visit us on Facebook at www.facebook.com/wateraid.
Around 1,400 children die every day from diseases caused by dirty water and poor sanitation.
748 million people are without safe water, or one in 10 in the world.
2.5 billion people are without adequate sanitation, or 39% of the world's population.