Katja Bobrowski appointed as Casualty Manager, Continental Europe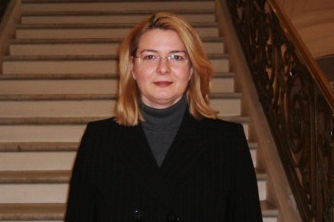 16 April 2020, LONDON – Liberty Specialty Markets (LSM), part of Liberty Mutual Insurance Group, has appointed Katja Bobrowski to the newly created role of Casualty Manager, Continental Europe based in Cologne. She will report to head of LSM's Central Region, Kadidja Sinz.
Katja will be responsible for developing the capabilities, talent and skills of the team to support LSM's ambition to become a more relevant player in the Continental European industrial and commercial Casualty markets.
"Katja's experience in general casualty makes her a tremendous addition to our Continental European team. Her knowledge of the business combined with her international background will be an invaluable asset to LSM and our clients," said Liberty Specialty Markets, Head of LSM's Central Region, Kadidja Sinz.
Katja brings a wealth of over 25 years' liability experience to the team.  Most recently Katja was technical manager liability and environment for AXA CS where she was responsible for steering Branch Underwriting and for developing new strategies for enabling growth against profitability targets.
For further information please contact:
Luther Pendragon
Adrian Beeby
020 761 89100 / 07879 403564
adrianbeeby@luther.co.uk
Liberty Specialty Markets
Lorna Wiltshire
07483 073 244
lorna.wiltshire@libertyglobalgroup.com