About the Gender pay gap
Like all companies in the UK who employ over 250 people, LSM has analysed the gender pay gap for our UK- based employees. This is the difference between the gross hourly earnings for all men and the gross hourly earnings for all women. The data represents the position at 5 April 2017.
Is it about equal pay?
It is different from equal pay. Equal pay is about men and women being paid the same for the same work, or work of equal value. LSM UK believes we do not have an equal pay issue.
How is it measured?
The mean gender pay gap shows the difference between the average pay of all LSM UK male employees and female employees;
The median gender pay gap shows the pay difference between the middle point of LSM UK male employees and female employees
LSM Gender pay numbers
Based on information relating to employees working in its London headquarters on 5 April 2017, the data shows the following for LSM: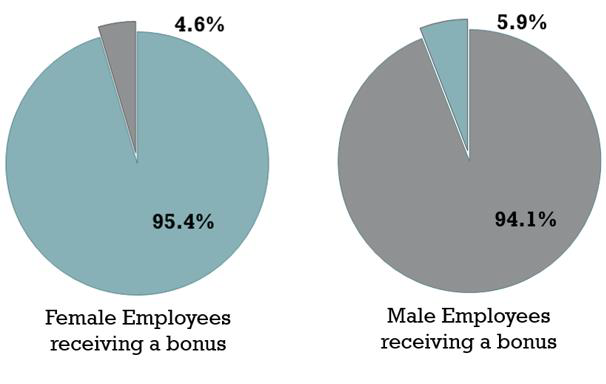 Proportion of men and women in each pay quartile


LSM's President and Managing Director, Matthew Moore said: "Solving gender balance issues is not something that can be achieved overnight, however our management team is committed to take the action necessary to close the gap – not just in the UK, but across our operations in Europe and the rest of the world.
"The fact is men constitute a greater proportion of our management team than women. This is a situation we intend to change through a range of initiatives we've put in place."
He outlines a range of actions LSM has committed to in order to bring about change.
Actions already taken:
Launched diversity and inclusion initiative in 2017, which focuses on the unique perspectives of our people, including participation in range of City-wide gender-related networks and training of dedicated D&I 'champions' to challenge bias
Trained all senior executives and line managers to recognise and disrupt their unconscious bias
Recruited a dedicated talent manager to develop a strategy for developing all of our people's careers, which will include gender balance
Asked LSM's recruitment agencies to provide a better gender balance among potential recruits
Future actions to be taken:
The Senior Leadership Team will be accountable for implementing Inclusive Hiring & Appointments This will include all of our hiring managers attending training. We will initiate an Internal Appointment process requiring applicants for senior roles to be interviewed by a gender-diverse panel of trained hiring managers. Our talent strategy will include gender balance, and ensure fair access to roles and opportunities for internal candidates
Improve our People Policies to help everyone achieve balance between work, family and other commitments. This will be helped by our Flexible Working Policy, implementing Smart Working, and by reviewing our family care policies such as Shared Parental leave
Develop a longer-term Diversity & Inclusion Policy and Strategy. This will include initiatives on development, the workplace environment, customer & community engagement, and talent. Gender balance at all levels will be one of the key focus areas in this strategy
Declaration
I confirm that the data contained within this report is accurate and meets the gender Pay Gap Reporting regulations



Matthew Moore, President and Managing Director Liberty Specialty Markets
Diversity and inclusion at LSM
We firmly believe that diversity is critical for our future success. Becoming a high performing financial services company in a rapidly-changing world requires us to approach things differently. A diverse workforce will approach things differently and is a business imperative for ongoing success. Diversity can only happen if we are inclusive of all differences – visible and invisible. Gender is part of that diversity.
About Liberty Specialty Markets
Liberty Specialty Markets offers specialty and commercial insurance and reinsurance products across key UK, European, Middle East, US and other international locations. We provide brokers and insureds with a broad product range through both the Company and Lloyd's markets and have approximately 1,000 employees in 24 offices.
You can learn more by visiting libertyspecialtymarkets.com.
About Liberty Mutual Insurance
Liberty Mutual's purpose is to help people embrace today and confidently pursue tomorrow. Keeping this promise means we are there when our policyholders throughout the world need us most.
In business since 1912, and headquartered in Boston, Mass., today we are a leading global insurer with operations in 30 countries and economies around the world. We are the fourth largest property and casualty insurer in the U.S. based on 2016 direct written premium data as reported by the National Association of Insurance Commissioners. We also rank 75th on the Fortune 100 list of largest corporations in the U.S. based on 2016 revenue. As of December 31, 2017, we had $39.4 billion in annual consolidated revenue.
We employ more than 50,000 people in over 800 offices throughout the world. We offer a wide range of insurance products and services, including personal automobile, homeowners, commercial multi-peril, property, general liability, commercial automobile, surety, workers compensation, specialty lines, and reinsurance.
You can learn more about us by visiting www.libertymutualinsurance.com.