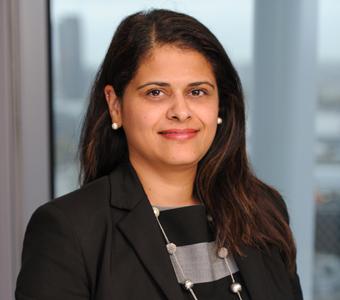 Sweta Tzimopoulos
Head of Broker Proposition
London
Biography
Sweta manages Market Insights (broker-led data and insights) for LSM to understand, control and embed changes to differentiate broker needs, drive better broker experience and measure LSM's performance against the insights. Sweta works with senior strategic brokerage partners to work on areas that require focus.
Before her appointment to Head of Broker Proposition, Sweta supported the COO function as Strategic Change Specialist where she spent 12 months working on revenue generation initiatives. Her role as Deputy Head of Business Development enabled her to drive market management activities.
Sweta joined Liberty in 2015, prior to that she worked at Aon for five years as Change Programme Director where she worked on driving GBC's target operating model and managed a key element of the Aon Benfield acquisition. Previous to that, Sweta worked at a consultancy firm as a senior BPO consultant working with multiple private and public sector clients. She started her career in banking as a Business Change Consultant at Santander.