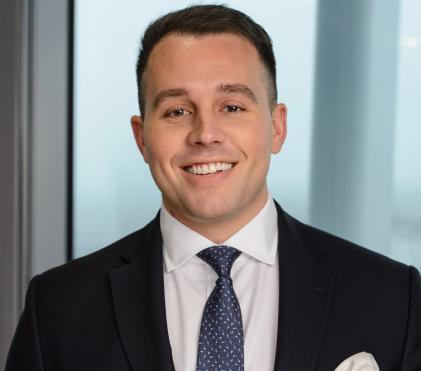 Jake Hickinbottom
Broker Account Manager
London
Biography
Jake joined Liberty Specialty Markets in 2017 as a Broker Account Manager. He is responsible for the successful management of strategic broker accounts across the insurance division.
Jake has worked across many roles within the insurance industry including claims, brokering, pricing, underwriting and client relationship management. Most recently he worked for a global broker focussing on large multi-national clients with captive programmes and risk transfer limits up to $2bn.
Jake is the Founder and Executive Chairman of the Next Generation Insurance Network.
The Next Generation Insurance Network ("NGIN") empowers young professionals to shape the world they live in by providing professional development and networking opportunities through an annual programme of events. Based in the London Insurance Market, NGIN works closely with insurers, reinsurers, brokers, Lloyd's, and other leading industry bodies to create a platform where ideas can be shared, relationships forged and careers supported.
NGIN represents all those who consider themselves to be a young insurance professional. There is no age limit to join and there is no specific insurance discipline required.
As an independent network run by members for members, we pride ourselves on connecting talented young professionals with market leading experts in their field and are committed to providing exceptional opportunities to our members to further their careers.
Jake is ACII qualified and has a BA in Business Economics.